Our Red Barn Realty Agents
« Return to List of Stowe Red Barn Realty Agents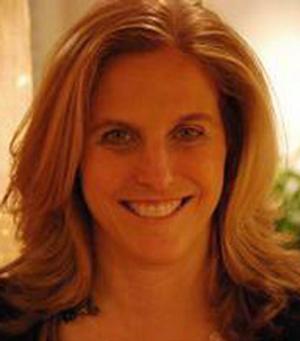 Susi Benoit, Stowe REALTOR®
Sales Associate
Licensed to Practice Real Estate in Vermont
Susi was born in Boston and grew on Cape Cod in the town of Harwich. Harwich is known for its three beautiful harbors, Allen Harbor, Wychmere Harbor and Saquatucket Harbor, many beaches and cranberry bogs. Following her youth in Cape Cod, Susi moved on to St. John (USVI) and then too Stowe in 1983. On to the Isle of Palms in South Carolina in 1995, and finally back to Stowe in 2002. She has been lucky enough to live in many beautiful places but her heart will always belong in Vermont.

Susi received her real estate license in South Carolina in 1998 and then in 2002 in the State of Vermont. Throughout the years, Susi has continuously been a multimillion-dollar producer. She expertly handles all types of real estate transactions from first-time homebuyers, commercial properties, resorts and second homeowners, to investment opportunities and primary residences.

Susi's mind is constantly working to match buyers with the right properties, and sellers with the right prospects. You can almost see the wheels turning! Her creativity and incredible work ethic has endeared her to countless international clients from Bermuda, Puerto Rico, Saudi Arabia, and Sweden. She also has built a loyal client base down the coast, as far as Florida; and most importantly within her local Vermont community.

Call Susi. She will work just as hard for you!
Contact Susi Benoit
Cell: 1-802-598-6342
Office: 1-802-253-4994
Fax: 1-888-277-4332

« Return to List of Stowe Red Barn Realty Agents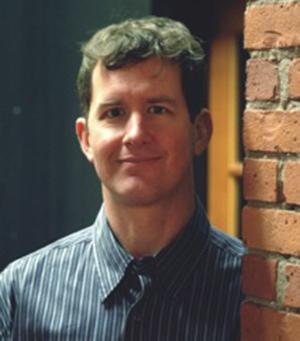 KC Chambers, Stowe REALTOR®
Sales Associate
Licensed to Practice Real Estate in Vermont
A Stowe resident since 2004, KC takes pride in listening to his clients, sharing his local knowledge and streamlining a real estate transaction. He brings a refreshing, long-term approach to real estate where customer satisfaction is always paramount.
Born and raised in suburban Boston and Cape Cod, MA, KC is a graduate of the Groton School in Groton, MA and earned a degree in economics and business administration from Rollins College in Winter Park, FL. No stranger to the second home own market, he's traveled to 46 states, countless foreign countries and lived in many vacation destinations before settling in Stowe.
KC owns an 1860's farmhouse in Stowe Village. Restoring it to its former glory has helped him develop a keen eye for constructions costs, craftsmanship and ROI. No one understands the term 'sweat equity' or the importance of a reliable contractor better than he.
When not working on his house in the summer, KC can be found hiking, biking, water skiing and trying to stay ahead of the Vermont craft beer craze. In winter, look for him in the middle of the pack at Stowe's Ski Bum race series.
Contact KC Chambers
Cell: 802-224-6343
Office:
Fax:

« Return to List of Stowe Red Barn Realty Agents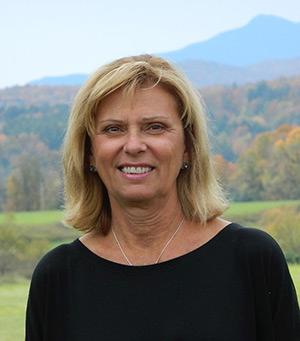 Lynn Davis, Stowe REALTOR®
Sales Associate
Licensed to Practice Real Estate in Vermont
A resident of Stowe for over 20 years, Lynn has raised her 4 children here and been actively involved in many aspects of the community. Lynn has a true appreciation for the quality of life in Stowe. She understands the needs of families moving into the area, from the school system to sports and recreation programs and arts and cultural opportunities.

Lynn has been helping individuals and families with their real estate and rental needs in Stowe and the surrounding area since 1995. She enjoys helping buyers and renters find just the right place as well as helping property owners with marketing and advertising their homes and land.

Lynn lives in Stowe with her husband Rick and enjoys spending time with her family and friends and utilizing the abundance of outdoor activities in the area as well as volunteering in the community.
Contact Lynn Davis
Cell: 802-793-0054
Office: 802.253.4994
Fax: 888-277-4332

« Return to List of Stowe Red Barn Realty Agents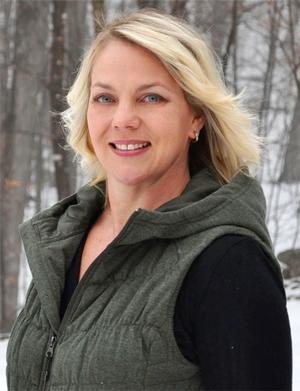 Rebecca Donaldson, Stowe REALTOR®
Sales Associate
Licensed to Practice Real Estate in Vermont
Rebecca Donaldson has shown a passion for real-estate dating back to the late 90's. From her first purchase and rehab project to the many subsequent purchases and sales of properties in both the USA and Canada, she now focuses her efforts on clients in the Stowe, Vermont area.
Rebecca's success can be attributed to her attention to detail, and excellent communication skills along with her vast knowledge of the construction industry, and the current online and digital marketing arena. Having lived and worked in Vancouver, Canada, Seattle, WA and Austin, TX, she has built up a network of contacts and business associates across North America.
Having had the opportunity to work in these thriving cities, Rebecca has witnessed many different real estate markets and has dealt with many types of transactions along the way, including: luxury properties, farm and acreage properties, new construction homes, second homes, investment properties, foreclosures, land sales and client relocations.
Her knowledge of digital and social media is extremely helpful when marketing her Seller's properties, but is just as useful when quickly finding the perfect properties for her Buyers in today's competitive market. Rebecca is known for her excellent negotiation skills, prompt response times and a can-do attitude that has led to a long history of satisfied clients, and smooth transactions.
In her spare time, Rebecca loves to take advantage of all things VERMONT. Skiing, hiking, biking, swimming in her pond, craft beer and cider, farm to table food, town events and more. She loves Baptiste Yoga, and more than anything, she cherishes every moment spent with her family and friends.
Contact Rebecca Donaldson
Cell: 802-789-3006
Office: 802-253-4994
Fax:

« Return to List of Stowe Red Barn Realty Agents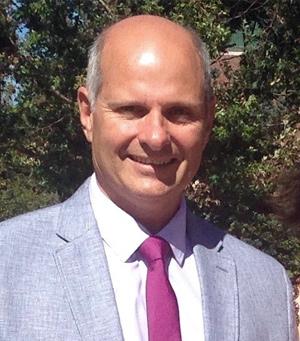 Mark Henzel, Stowe REALTOR®
Sales Associate
Licensed to Practice Real Estate in Vermont
Mark has spent more than 35 years living, working and raising a family in Vermont after graduating from college. Working in the hospitality business as an owner, manager and employee he has developed a strong customer service background. With formal Mediation training from Woodbury College and a stint as a stay-at-home father to add to
his diverse resume, Mark relates well with all people.
Since becoming a Realtor in 2011, Mark has drawn on this background and experience to provide his clients superior service by following three simple principles: Listening to people, Understanding their needs, and Communicating openly and effectively.
Every individual or family has a unique situation when it comes to purchasing or selling a home and Mark believes each client requires a specially crafted approach to reaching their goals. It is his mission to provide honest, reliable representation to each and every person he works for. A Simple and straightforward approach to Real Estate.
Contact Mark Henzel
Cell: 802.371.9192
Office: 802.253.4994
Fax: 888-277-4332

« Return to List of Stowe Red Barn Realty Agents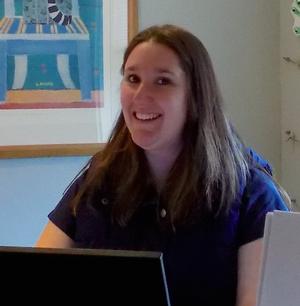 Katy Lanpher
Rentals Associate
Bio Coming Soon!
Contact Katy Lanpher
Cell:
Office: 802.253.4994
Fax: 888.277.4332

« Return to List of Stowe Red Barn Realty Agents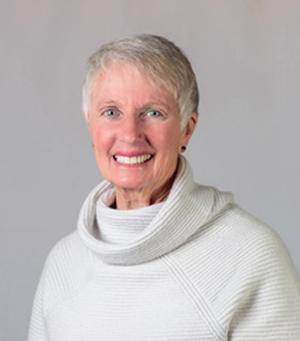 Toby Merk, Stowe REALTOR®
President and Principal Broker
Licensed to Practice Real Estate in Vermont
I have lived in Stowe since 2006. Before that I lived in Chatham, Cape Cod for over 20 years, where I raised my children and owned a real estate business.

Now in Vermont I savor the green grass of summer, quiet forests, cool rivers and refreshing lakes. When the weather turns, I enjoy all the fun the snow and cold have to offer.

Contact me or drop by the office to discuss your plans and dreams for the future.

I would love to show you our delightful town, magnificent mountains, and all that Stowe area has to offer.
Contact Toby Merk
Cell: 508.364.1277
Office: 802.253.4994
Fax: 888.277.4332

« Return to List of Stowe Red Barn Realty Agents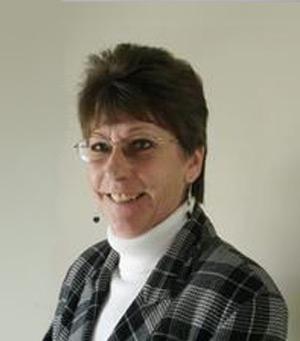 Nancy Rooney, Stowe REALTOR®
Sales Associate
Licensed to Practice Real Estate in Vermont
Hi, my name is Nancy Rooney. I am a native Vermonter. I grew up in Lamoille County and have lived in Orleans County since 1993. I have been selling real estate in these 2 counties since 2005. While I find all of Vermont captivating, I love the Northeast Kingdom. For that reason I have decided to make that my "area of choice" in my real estate career. The Kingdom has much to offer, from skiing at Jay Peak Ski Resort (now a 4 season resort) to enjoying the many lakes for fishing, boating ,and swimming.

Lake Memphremagog is a unique example of this interesting area in that it divides the US and Canada. There are many full time and seasonal homes to consider here. If you are looking to sell or purchase contact me. I will spend time with you, do a competitive market analysis and explain how I will market your property.

If you are considering purchasing I have a solid knowledge of properties and prices. I look forward to working with you and hope to help make your dreams of home ownership come true.
Contact Nancy Rooney
Cell: 802-760-0586
Office: 802-253-4994
Fax: 888-277-4332

« Return to List of Stowe Red Barn Realty Agents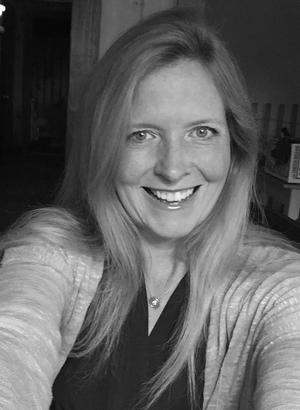 Heather Snyder
Rentals Associate
Our Rentals Manager, Heather Snyder, has been a second-home owner in Stowe since 2004 and a full time resident since 2016. While she owns up to being born a "flat lander," her family has lived in Vermont for six generations, so you might say Vermont is in her blood.
Heather has lived and worked in the United Kingdom and Europe and is experienced in the vacation rental business as both a rental property owner and an avid traveler.
With a background in sales and marketing, she enjoys delivering excellent customer service and attention to detail, as evidenced in the glowing reviews she's garnered from vacation rental guests and homeowners alike.
She loves sharing her passion for Stowe with guests and ensuring they vacation here like "insiders."
Contact Heather Snyder
Cell: 802.585.1338
Office: 802.253.4994
Fax: 888.277.4332